AGRICULTURE & INDUSTRIAL PROCESSING EQUIPMENT
American Ag Systems provides farm design and construction, installation, and millwright services for your facilities' industrial, farming, and agriculture processing line equipment.
We often partner with West Coast Companies to supply equipment; however, our team can also assist with installing, maintaining, and repairing equipment purchased from other suppliers.
Founded in 2014, we offer honest and reliable services from a team that knows agriculture equipment intimately and can deliver custom solutions.
Our knowledgeable team supports grain, seed, nut, and dairy farmers; large- and small-scale food producers including breweries, bakeries, dairies; and industrial product manufacturers producing fertilizers, chemicals, and concrete / cement.
We service the following types of equipment:
Air-Screen Cleaners
Automated Bagging
Box/Tote Dumpers
Conveying
Density Separators
Destoners
Dust Control
Feed Mixing/Handling
Fertilizer Mixing/Handling
Grain Storage
Gravity tables
Malsby/Airleg Split Bean Separators
Nut Processing Equipment
Nut Dryers
Nut Storage
Length Graders
Overlapping Bucket Elevators
Optical Sorting Installation
Packaging
Robotic Palletizing
Seed Treaters
Surge Bins
Vibratory
And much more
EQUIPMENT MANUFACTURERS SERVICED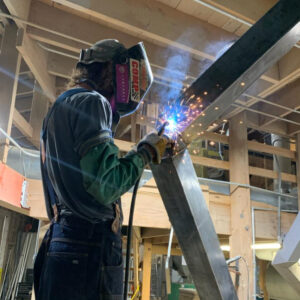 Our team is well equipped to provide installation, extraction, service, maintenance and repairs for most equipment, including from these manufacturers:
Carter Day International
Columbia/Okura, LLC
Donaldson Torit
Hamer-Fischbein
Handlair
Monitor Technologies, LLC
National Air Vibrator Company (NAVCO)
Oliver Manufacturing
Sukup
Universal Industries, Inc
USC, LLC
VacBoss
Q-SAGE
American Ag Systems is able to support equipment made by other manufacturers. Contact our team to find out more.